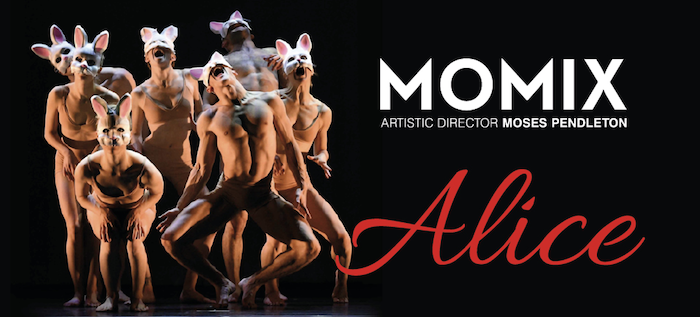 14 October, 8:45pm – MOMIX, Teatro Lirico Giorgio Gaber, Milan
INDULGE IN PHYSICAL BEAUTY
Known internationally for presenting works of astounding inventiveness and physical beauty, MOMIX is a company of dancer-illusionists founded and directed by Moses Pendleton.
EXPECT THE UNEXPECTED
MOMIX takes you into a surreal and fantasy world, allowing you to dip your toes into the "stream of unconsciousness" (as Pendleton suggests). Our goal is for audiences to sit back, enjoy the magic, and take in the optical confusion.
Cost (ACE members):
50 € (poltronissima)
(including trip to Milan by bus, departing at parking in front of JRC at 6.30 pm )
Please book before 27/07/2022
ALICE
DOWN THE RABBIT HOLE… Travel down the rabbit
hole MOMIX-style with Moses Pendleton's newest creation, ALICE, inspired by Alice in Wonderland