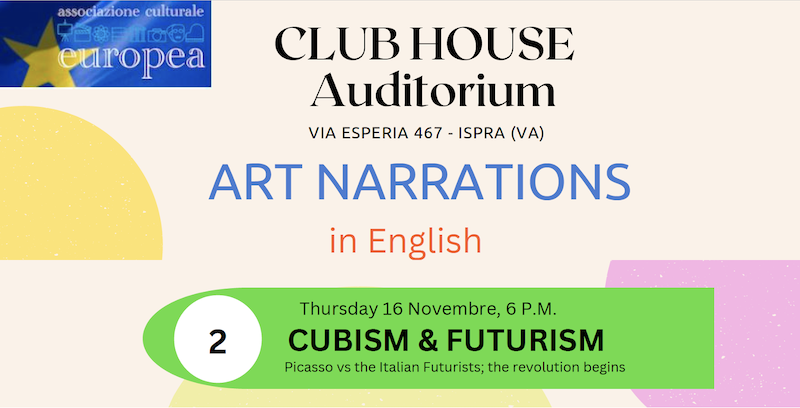 Giovedi 16 Novembre ore 18:00 – Cubism & Futurism – Auditorium Club House
Picasso vs the Italian Futurists; the revolution begins !
Why is Picasso important? Whether we love or hate him we cannot overestimate the far reaching influence of his pivotal modern artistic inventions such as collage, cubism, multimedia media and even conceptual art.  In 1909 the cubism of Braque and Picasso was joined and challenged by the Italian futurist movement.
The philosophy of Futurism embraced art and life at 360 degrees , encouraging the viewer to move in joyful step with the rhythm of  contemporary life. It will be Italy's most important contribution to the fabric of modern art. Both French and Italian avant-gardes Influenced European painting, architecture, sculpture, theatre, cinema, literature, typography and many more realms of culture.
Keynote speaker : Art historian Serena Spinelli

 
She holds a Bachelor of Arts with high honours in Art History; a Master of Arts from the University of East Anglia, UK;and a diploma from Sotheby's Institute in London
www.artandthecity.it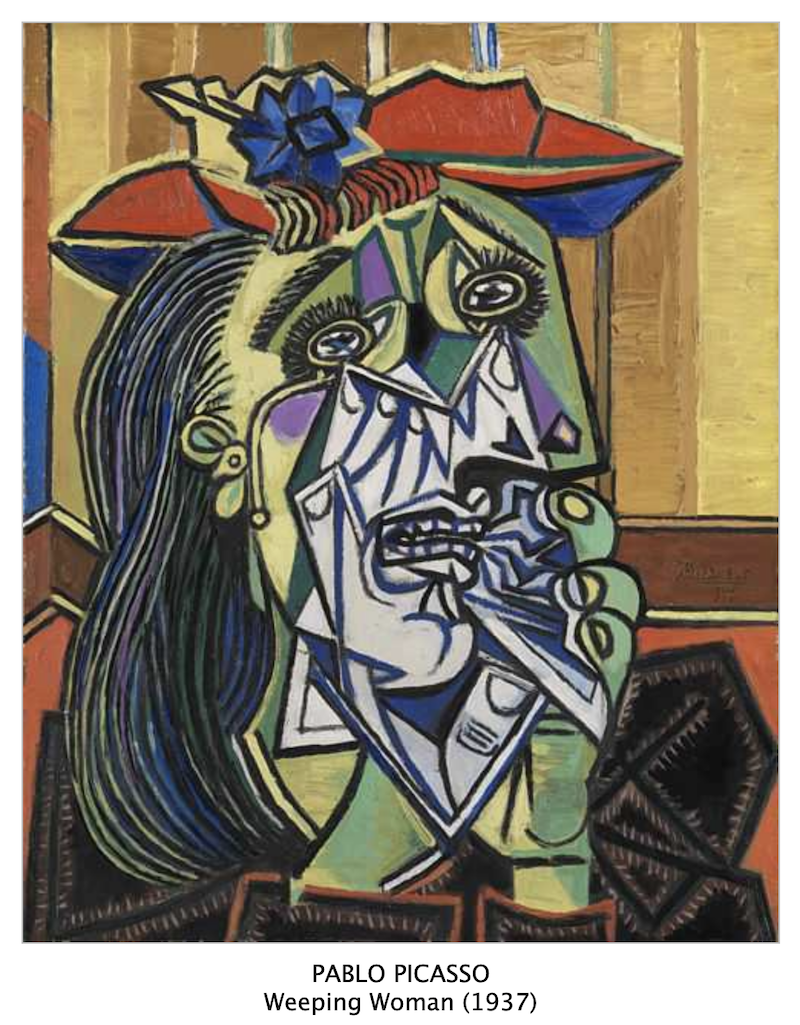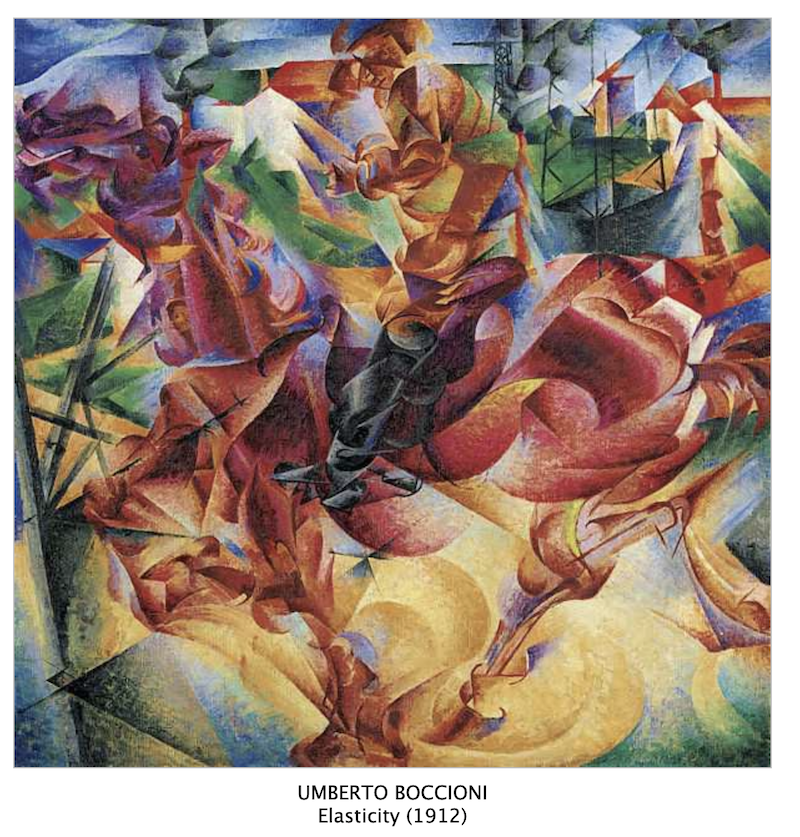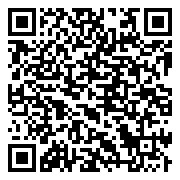 L'Associazione Culturale Europea (ACE) è registrata al Registro Unico Nazionale del Terzo Settore (RUNTS) dal 15 dicembre 2022
Becoming an ACE Member 2023?