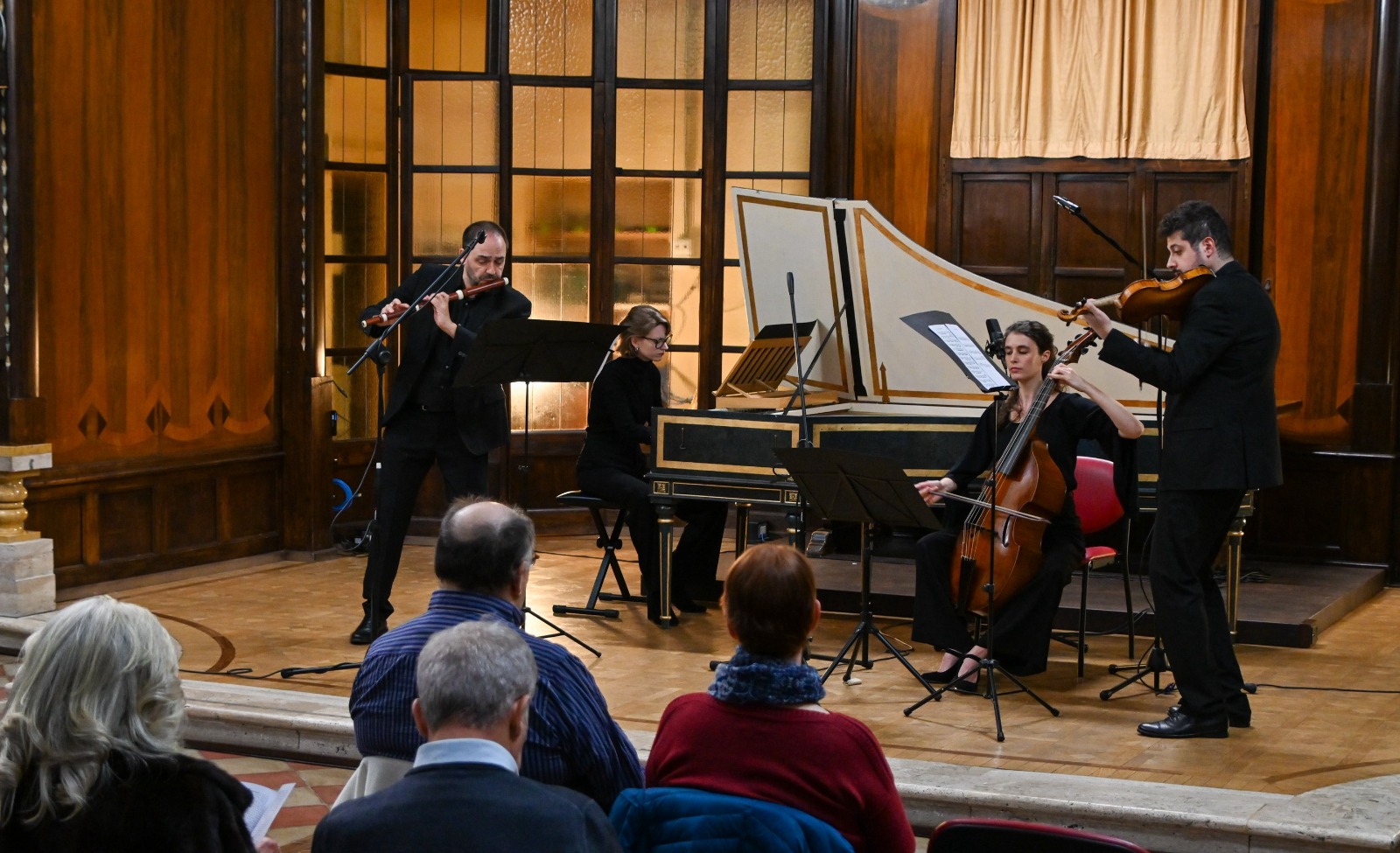 Mercoledì 22 Novembre – Concerto "Ensemble Barocco Il Fortunale" – Auditorium Club House
Luca Bossi, Flauto Traversiere,
Pierfrancesco Pelà, Violino,
Anaïs Lauwaert, Viola da Gamba,
Sonia Hrechorowicz, Clavicembalo
Sonia Hrechorowicz e una clavicembalista di origine polacca, nata nel 1992 in Svezia. Dopo gli studi di pianoforte si e diplomata in teoria della musica e clavicembalo sotto la guida di Leszek Kędracki e Alina Ratkowska presso l'Universita di Musica Fryderyk Chopin a Varsavia. Ha proseguito il percorso di formazione con il biennio di clavicembalo presso la Scuola Civica di Musica Claudio Abbado a Milano sotto la guida di Maurizio Croci e nel 2019 si e laureata in Master of Arts in concert performance in clavicembalo presso la Haute Ecole de Musique deGenève in Svizzera sotto la guida di Kenneth Weiss, esplorando anche la tecnica del clavicordo con Pierre Goy e dell'organo con Alessio Corti. Ha partecipato a masterclass in Polonia, Italia e Svizzera con Mitzi Meyerson, Jorg Halubek, Marcin Szelest, Marco Vitale, Francesco Baroni. Ha partecipato a diversi progetti musicali nell'ambito della musica antica, collaborando con Pinacoteca di Brera, Castello Sforzesco di Milano, Opera studio de Geneve, Galleria d'arte Slendzinscy, Les Arts Lyriques & Cie, Cappella Genevensis, European Union Youth Orchestra, Zero Emission Baroque Orchestra, Fondazione Polacca della Cultura, Camerata Musicale Sulmonese. Ha suonato in vari festival come MiTo Settembremusica, Les Voix du Prieure, Equivoci Barocchi. Negli anni 2017-2018 ha ottenuto una borsa di studio della fondazione svizzera Pro Humanitas et Libertas. Nel 2018 con il duo Le Suonatrici Itineranti ha vinto il primo premio ex aquo nel concorso Maurizio Pratola a L'Aquila. Attualmente ricopre il ruolo di accompagnatrice della classe di canto di Sonia Tedla presso la Scuola Civica di Musica Claudio Abbado a Milano e collabora con l'Accademia d'opera di Verona nella classe di Sonia Prina.
Nato nel 1991, Pierfrancesco Pelà e un giovane violinista di Milano, specializzato nella prassi musicale storicamente informata. Dopo aver conseguito a pieni voti il Diploma Accademico di I livello in violino presso la Civica Scuola di Musica "Claudio Abbado" di Milano (2016) sotto la guida di Carlo Feige, ha continuato i suoi studi in violino barocco con Enrico Onofri presso il Conservatorio "A. Scarlatti" di Palermo, e con Davide Monti presso il Conservatorio "Dall'Abaco" di Verona dove ottiene il biennio accademico di II livello. Ha frequentato masterclasses con Pablo Valetti, Manfredo Kraemer, Nicholas Robinson, Liana Mosca, Andrea Rognoni, Federico Maria Sardelli, Carlo de Martini, Jan Repko, Fabio Bonizzoni, Gaetano Nasillo, Gabriel Garrido, Eduardo Eguez. Suona regolarmente con prestigiosi Ensemble e orchestre, quali Accademia dell'Annunciata, Bremer Barockorkester, Ensemble Claudiana, Divino Sospiro, Cremona Antiqua, La Magnifica Comunita, Ensemble Locatelli, Accademia Corale Estense, Orchestra Nazionale barocca dei Conservatori, Milano Classica, La Verdi Barocca, Orchestra Donizetti, Accademia La Chimera, Vox Orchester, Silete Venti, Quoniam Ensemble, Orchestra da Camera Carlo Coccia. Ha collaborato con Giuliano Carmignola, Enrico Onofri, Pablo Valetti, Enrico Casazza, Riccardo Doni, Marcello Scandelli, Luca Oberti, Marco Bianchi, Luca Pianca, Carlo Lazzaroni, Giulio Prandi, Mario Brunello, Leila Schayegh, Massimo Mazzeo, Costantino Mastroprimiano, Andrea Mastroni, Massimiliano Toni, Lorenzo Ghirlanda, Ruben Jais, con i quali si e esibito presso le piu prestigiose sale da concerto in Italia ed Europa. Ha registrato con Accademia dell'Annunciata, Silete Venti, Ensemble Locatelli, Madrigalisti Estensi, Vox Orchester per Arcana, Deustche Harmonia Mundi, Musica Viva, Egea Music. Ha ricevuto la borsa di studio "Premio Anna Colonna di Stigliano" nel 2015.
Anaïs Lauwaert

e una violista da gamba e filosofa di origine belga. Ha studiato contrabbasso presso il Conservatoire Royal di Bruxelles e successivamente si e laureata in filosofia presso la Libera Universita di Bruxelles, con una tesi sulla connessione tra filosofia e pratica della musica antica. Attualmente, frequenta il biennio di viola da gamba sotto la guida di Rodney Prada presso la Civica Scuola di Musica Claudio Abbado a Milano. Ha partecipato a varie masterclass di viola da gamba con Vittorio Ghielmi (presso l'Accademia Musicale Chigiana), Paolo Pandolfo, Philippe Pierlot, Lorenz Duftschmid e altri. Vanta esperienze concertistiche con l'Ensemble Biscantores, sotto la direzione di Luca Colombo, ed e membro dell'Ensemble Luciminia e del Quartetto Porpora. Negli ultimi anni si e esibita in diverse rassegne concertistiche, tra cui Museo a Cielo Aperto presso il Cimitero Monumentale di Milano, la rassegna della Societa del Quartetto presso la Chiesa di San Bernardino alle Ossa a Milano, Sul palco della Risonanza al Museo Nazionale della Scienza e della Tecnologia Leonardo da Vinci a Milano, e nell'ambito del festival Gaudete! presso la Basilica Santa Maria Assunta del Sacro Monte di Varallo. Nel 2018 e 2019 partecipa a concerti per il Monteverdi Festival presso il Teatro Amilcare Ponchielli a Cremona e alla tournee estiva dell'Ensemble La Risonanza, esibendosi nei festival di musica antica Internationale Barocktage Stift Melk (Austria), e Tage Alter Musik Regensburg (Germania), sotto la direzione di Fabio Bonizzoni.
Luca Bossi

si diploma con il massimo dei voti in flauto nel 1999 al Conservatorio G.Verdi di Milano, dove ottiene il diploma di secondo livello ad indirizzo concertistico, sempre con il massimo dei voti. Si perfeziona con il M° P. L. Graf, G. Pretto, M. Caroli, A. Oliva. Studia composizione con il M° F. Vacchi e direzione d'orchestra con il M° E. Pomarico. Nell'aprile 2022 si laurea con lode e menzione in flauto traversiere barocco presso la Civica Scuola di Musica C. Abbado, sotto la guida del M° Marco Brolli, con una tesi sulla storia del flauto, dal rinascimento al flauto classico. Ha vinto concorsi nazionali ed internazionali, tra cui il prestigioso Premio Rovere D'Oro nel 1997. Dal 2001 al 2005, e stato primo flauto dell'orchestra Filarmonica del Conservatorio G. Verdi di Milano, nel 2005 dell'orchestra dell'Universita degli Studi di Milano e dal 2006 al 2009 e stato primo flauto dell'Orchestra da Camera Milano Classica. Dal 2009 al 2013 e stato primo flauto solista e coordinatore dei fiati dell'orchestra 'Minsk-Orchestra' (Bielorussia). Collabora stabilmente, da primo flauto, con l'orchestra del TirolerFestspiele, Erl, Austria, (2005-2017). Annovera collaborazioni come primo flauto con l'orchestra Cantelli, l'orchestra dei Pomeriggi Musicali di Milano, l'orchestra del Bol'shoj Theatr di Minsk. Ha suonato in duo con la pianista russa Tatiana Larionova, con la BAS Sinfonietta e con numerosi ensemble di musica da camera, in Italia e all'Estero. Ha inciso musiche classiche e contemporanee per le case editrici Eco, Ricordi e Rugginenti. Ha insegnato flauto, armonia, musica da camera, in prestigiose scuole di musica in Italia e all'Estero (Conservatorio Statale di Musica di Minsk, Liceo Musicale Lagrangia, Vercelli, Liceo Musicale Casorati, Novara). Vanta numerose esperienze concertistiche nel campo della musica antica, tra le quali concerti per la Societa del Quartetto di Milano, la rassegna Musica Antica in San Bernardino e il Festival Pontino.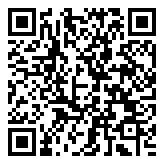 L'Associazione Culturale Europea (ACE) è registrata al Registro Unico Nazionale del Terzo Settore (RUNTS) dal 15 dicembre 2022
Becoming an ACE Member 2024?
From the 1st December 2023 , it is possible to register online for the ACE membership 2024 (35 Euro)
From 1st December 2023, it is possible to pay the ACE membership fee 2024 (35 Euro) in cash at ACE the Library.